LUNAFEST®

Short films by, for, about women.
LUNAFEST Sacramento 2023 Coming Saturday April 22!
This year will be live in-person at the Guild Theater at 5 pm. We will have a silent auction and raffle to help raise funds for our programs. You will also be able to view Lunafest online.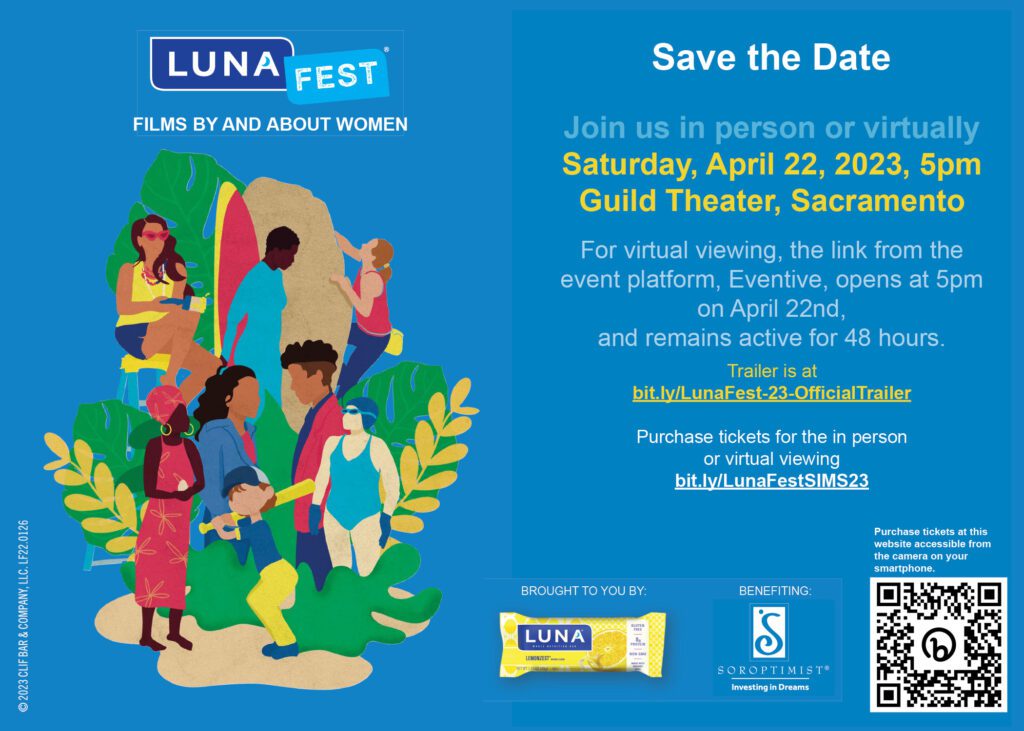 Click Here to Purchase Tickets
LUNAFEST is the fundraising film festival dedicated to promoting awareness about women's issues, highlighting women filmmakers, and bringing women together in their communities.
This unique film festival highlights women and nonconforming individuals as leaders in society, illustrated through short films by women and nonconforming individual filmmakers. The films range from animation to fictional drama, and cover topics such as health, motherhood, body image, aging, cultural diversity and breaking barriers.
Since 1999, LUNAFEST, created and funded by LUNA®, The Whole Nutrition Bar for Women®, has provided the platform for local organizations to raise over $6.5 million for distribution in their communities. Additionally, SIMS donates $250 to Chicken and Egg Productions, providing funding to women filmmakers, for the opportunity to host LUNAFEST locally.
Visit the official website at lunafest.org to learn more.
All proceeds from LUNAFEST benefit Soroptimist International of Metropolitan Sacramento's Community Assistance Fund supporting local non-profits and schools.
This event is not requiring masking or proof of vaccination against COVID-19 at this time. We support those who wish to mask indoors, including those who are immunocompromised or otherwise concerned. Any future COVID health mandates will be closely monitored and updated on this website.