Live Your Dream Awards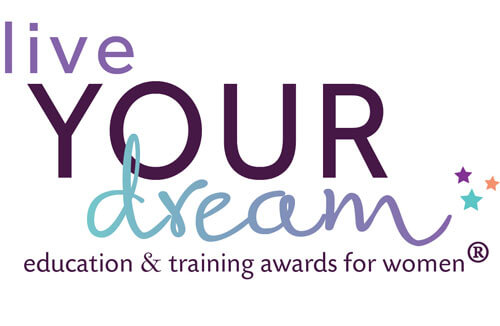 The Live your Dream Award: Education and Training Award for Women® is a nationwide Soroptimist program. The program assists women who provide the primary source of financial support for their families by giving them the resources they need to improve their education, skills, and employment prospects.
The Live your Dream Awards is one of the key programs across the country with Soroptimist awarding over $2.8 million dollars in scholarships each year.
SIMS Invests in Dreams
In 2023, we awarded two scholarships of $3000 and $1300 to single head of household women who are working towards college degrees. This is a scholarship we provide every year!
This award allowed me to move forward with my education and, frankly, my life. This award made it possible for me to find my passion and pursue it. I currently work part time as a substitute teacher while I homeschool my teenage son. I appreciate the opportunity Live Your Dream offered me and will never forget the chance that was taken on me.

Lesli Keith
Eligibility
You are eligible to apply for the Live your Dream Awards if you are a woman who:
Provides the primary financial support for yourself and your dependents. Dependents can include children, spouse, partner, siblings and/or parents.
Has financial need.
Is enrolled in or has been accepted to a vocational/skills training program or an undergraduate degree program.
Is motivated to achieve your education and career goals.
Resides in one of Soroptimist International of the Americas' member countries/territories (Argentina, Bolivia, Brazil, Canada, Colombia, Ecuador, Guam, Japan, Korea, Mexico, Northern Mariana Islands, Palau, Panama, Paraguay, Peru, Philippines, Taiwan, United States of America, Venezuela).
Has not previously been the recipient of a Soroptimist Women's Opportunity or Live Your Dream Award.
Does not have a graduate degree.
Is not a Soroptimist member, an employee of Soroptimist International of the Americas or immediate family of either.