Ethel's Village
Ethel's Village is the support system we have established for children attending Ethel Phillips Elementary School, a Title 1 school in South Sacramento. We adopted Ethel Phillips Elementary in 2012, and we've provided enrichment programs to the school ever since.
Ethel's Village Programs
Here are some examples of how we have helped the school:
Books, books, books
New books for all kindergartens to take home. Through our "Lunch Libraries" we have given away over 1,000 books.
Math, math, math
Provided food and volunteers for family math and science nights.

Provided math games with instructions for teachers.

Participated in math interventions and purchased a schoolwide virtual math program for online school during Covid.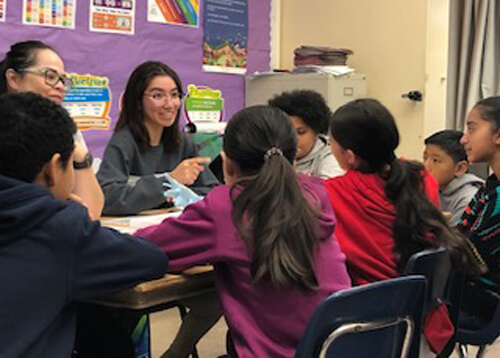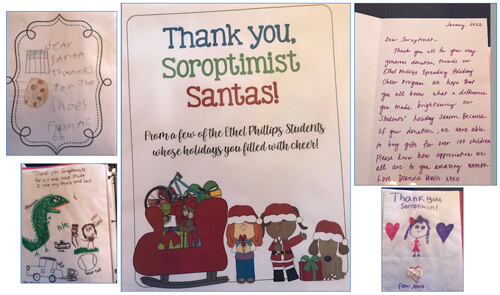 Science
Raised funds with students and families to send all 6th graders to Science Camp.

Purchased FOSS kits for science classes and supporting an after school science club. One of our club members volunteered in a 4th grade classroom to support the FOSS curriculum.
The Arts
Held after school art club.

Provided B Street live theater performances.
Careers
Provided career speaker assemblies for 5th and 6th graders with a wide array of speakers from pilots to chefs to engineers to police and fire.
The Pandemic Did Not Stop Us!
The COVID pandemic (between 2020 and 2022) made school and education challenging for students, parents and educators alike. During that time our funds were focused on providing direct services to students and their families who were struggling with economic challenges. We also funded on-line math and reading tutoring programs. We were so excited to resume in-person enrichment programs when it became safe to do so.
COVID
Provided supplies for drive-by Kindergarten and 7th grade Covid graduations and volunteered in the festivities.

Worked with the community to secure virtual reading tutoring.

Provided summer school motivational materials.

Provided gift certificates for school families in need during pandemic.

Purchased a refrigerator for the teachers' room.